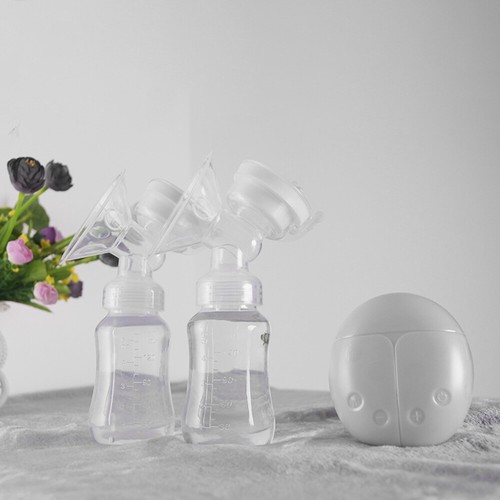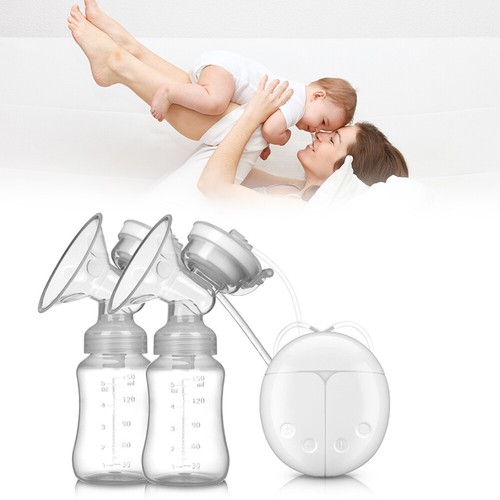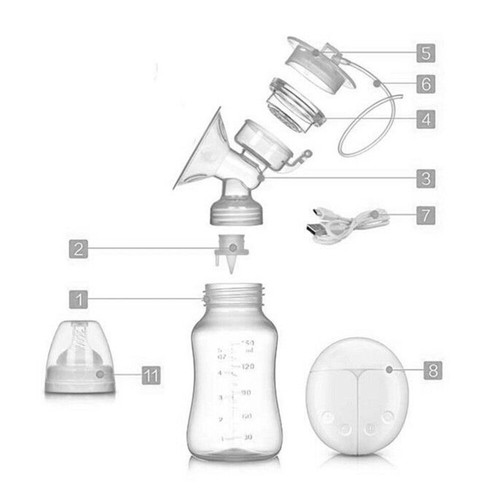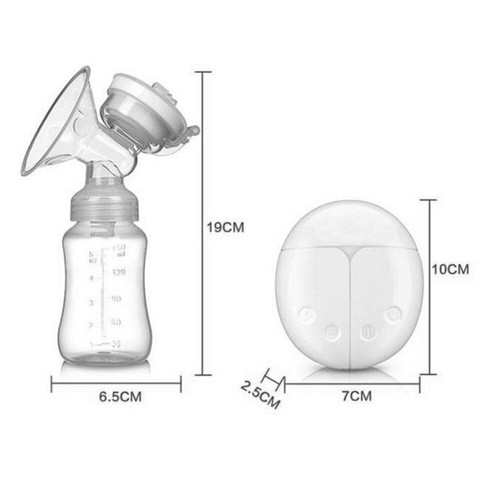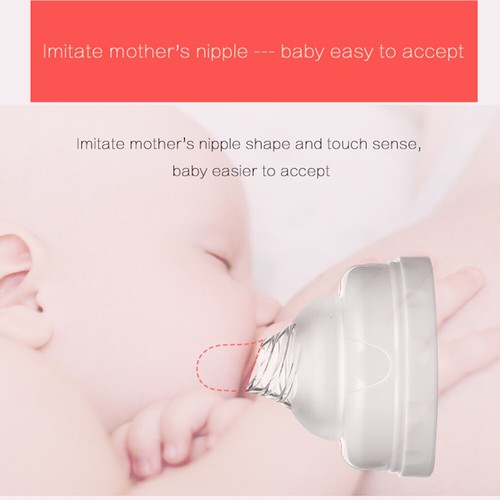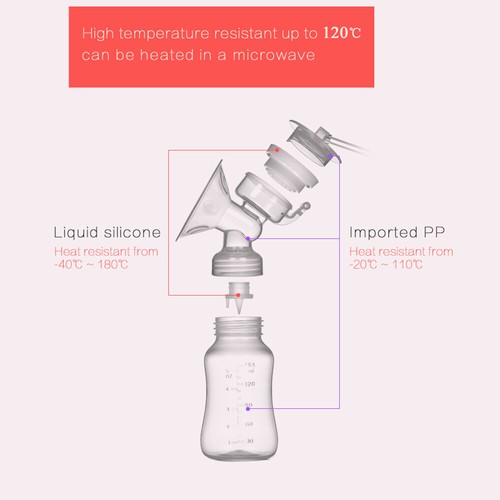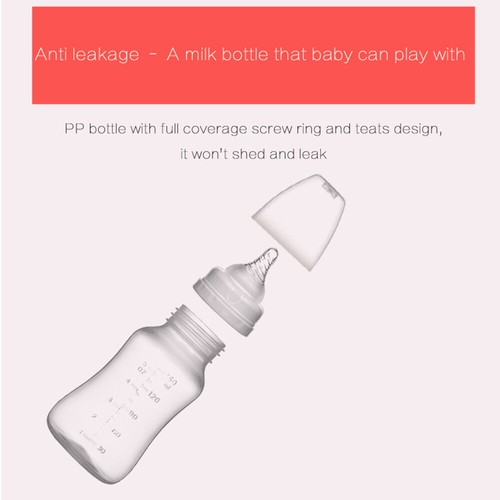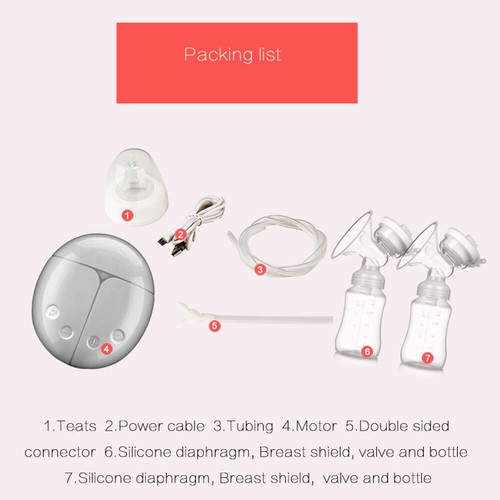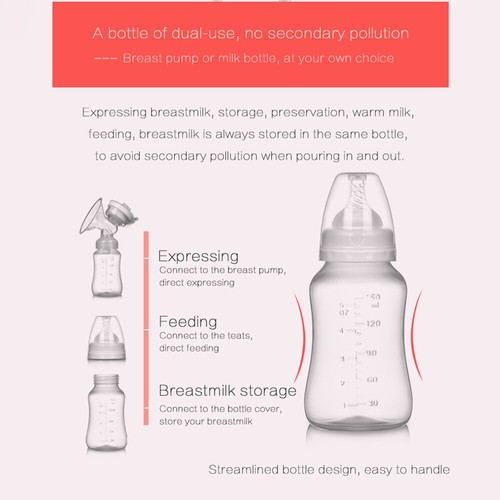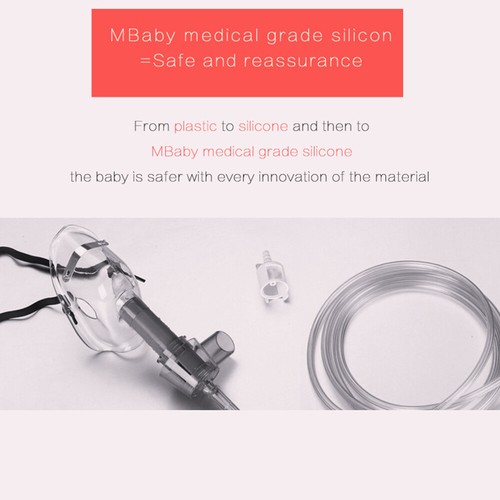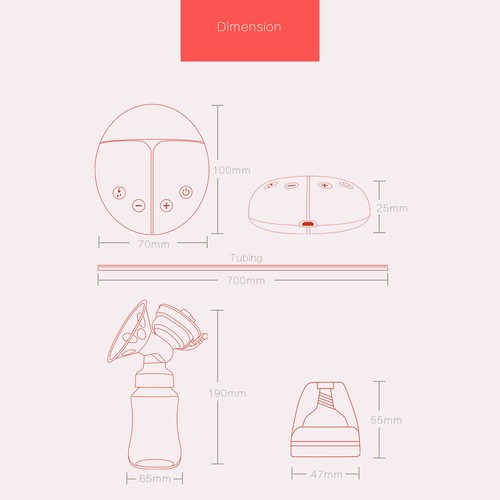 Features
–Mom's best choice,smoothly sucked without trouble, safe, comfortable and healthy.
–PP material raw materials, do not contain harmful substances.
–High temperature resistant, easy to clean, more safer.
–Multiple power supply mode, support computer, charging treasure, adapter power supply.
–Operates in 2 phases – massages to stimulate milk flow, then engages rhythmic suction to express the milk quickly
–Has 18 different settings for expressing milk – can go Low to High to complement your milk flow
–Suction cup features 5 soft, massaging petals – keeps you warm and induces milk production
–Breast pump is whisper quiet and mini-size, so it can be transported and used anywhere
How to use
1.Press the power switch then enter the 90 seconds secrete mode, the system will increase sucking strength gradually until the acquiescent strength. Mothers can press plus sign and minus sign to adjust the suitable strength.
2.Press the mode botton and the mode can be changed, red light on while massage mode, green light on while milk sucking mode.
There are 18 modes of milk sucking, when long press plus sign or minus sign, red light or green light long flickers when the setting reaches the highest or the lowest gears.
•Clean and sterilize all parts of the breast pump before first use.
•Before and after each subsequent use, clean and sterilize thoroughly.
•When cleaning, dismantle all the parts completely. Also remove the valve,
•Be extra careful when removing and cleaning the valve.
•If the valve is damaged, your breast pump will not function properly.
•All parts (except the motor unit) can be sterilized using a bottle steam sterilizer.
Package:
1x Teats
1x Tube
1x Power cable
1x Pumb motor
1x Double-sided Connector
2x Feeding bottle