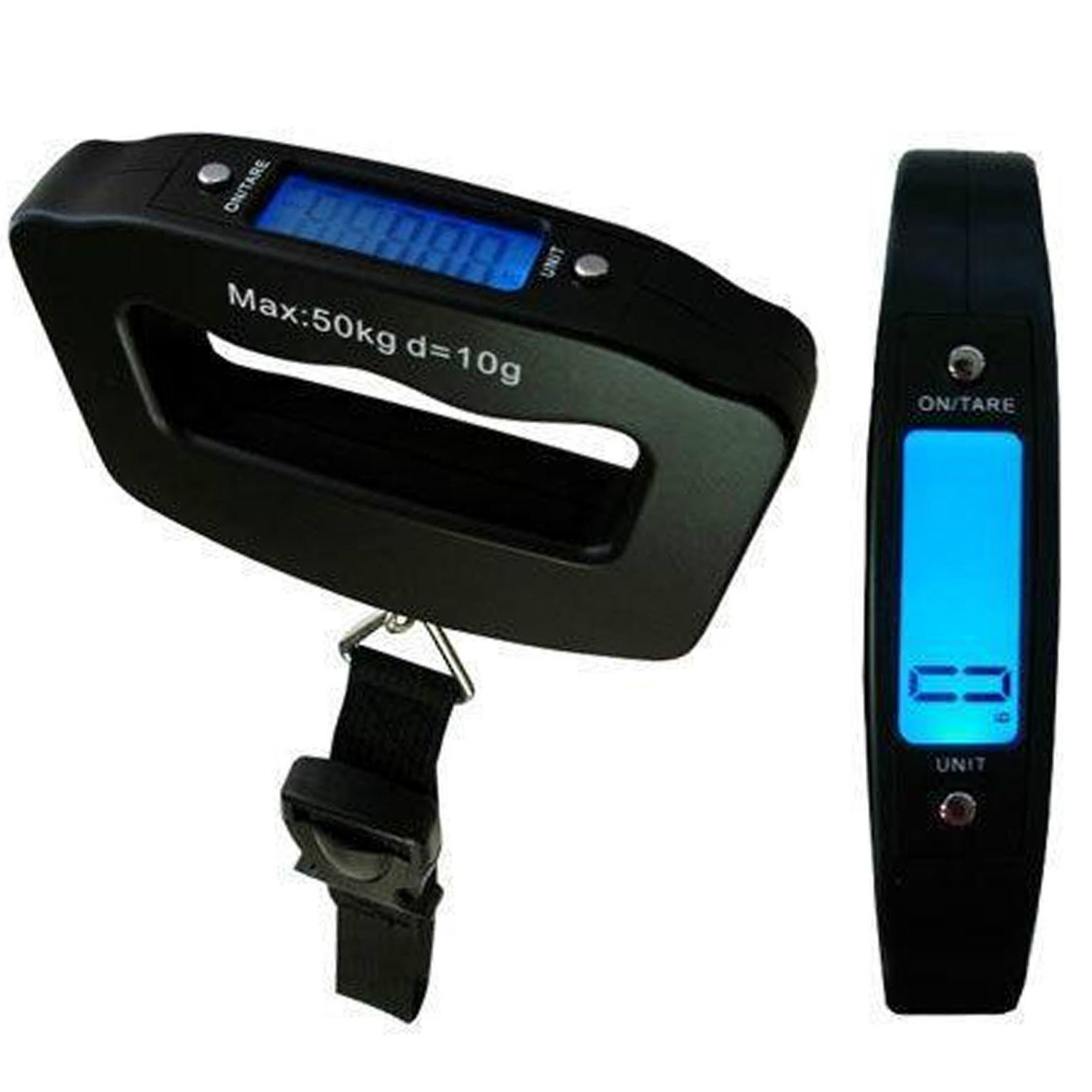 50KG DIGITAL TRAVEL PORTABLE HANDHELD WEIGHING LUGGAGE SCALES SUITCASE BAG
Item Description:
These luggage scales are extremely easy to use and
hold when weighing your luggage, whether it be carry on bags or suitcases.
Simply attach the included strap to the device and clip the strap around the
handle of your bag and lift, it's that simple. The scale has an auto hold
feature so within seconds you will know the weight of your bag.
The scales will weigh up to 50kg accurately and the scales themselves are very
lightweight so you can easily take them with you on your travels and weigh your
bags before you return home and ultimately this will prevent those nasty excess
baggage charges.
Item Features:
Luggage measuring scales. Capacity 50KG.