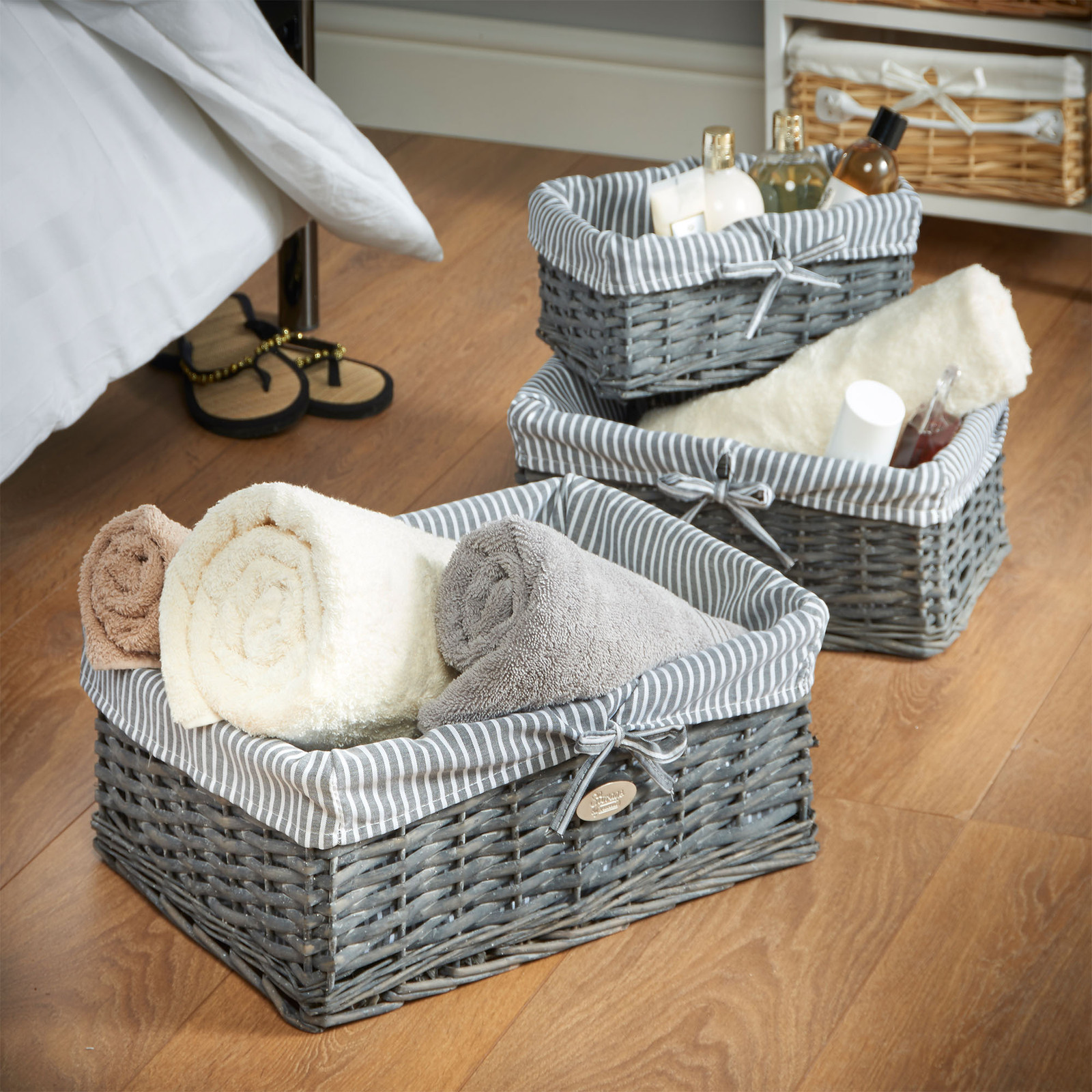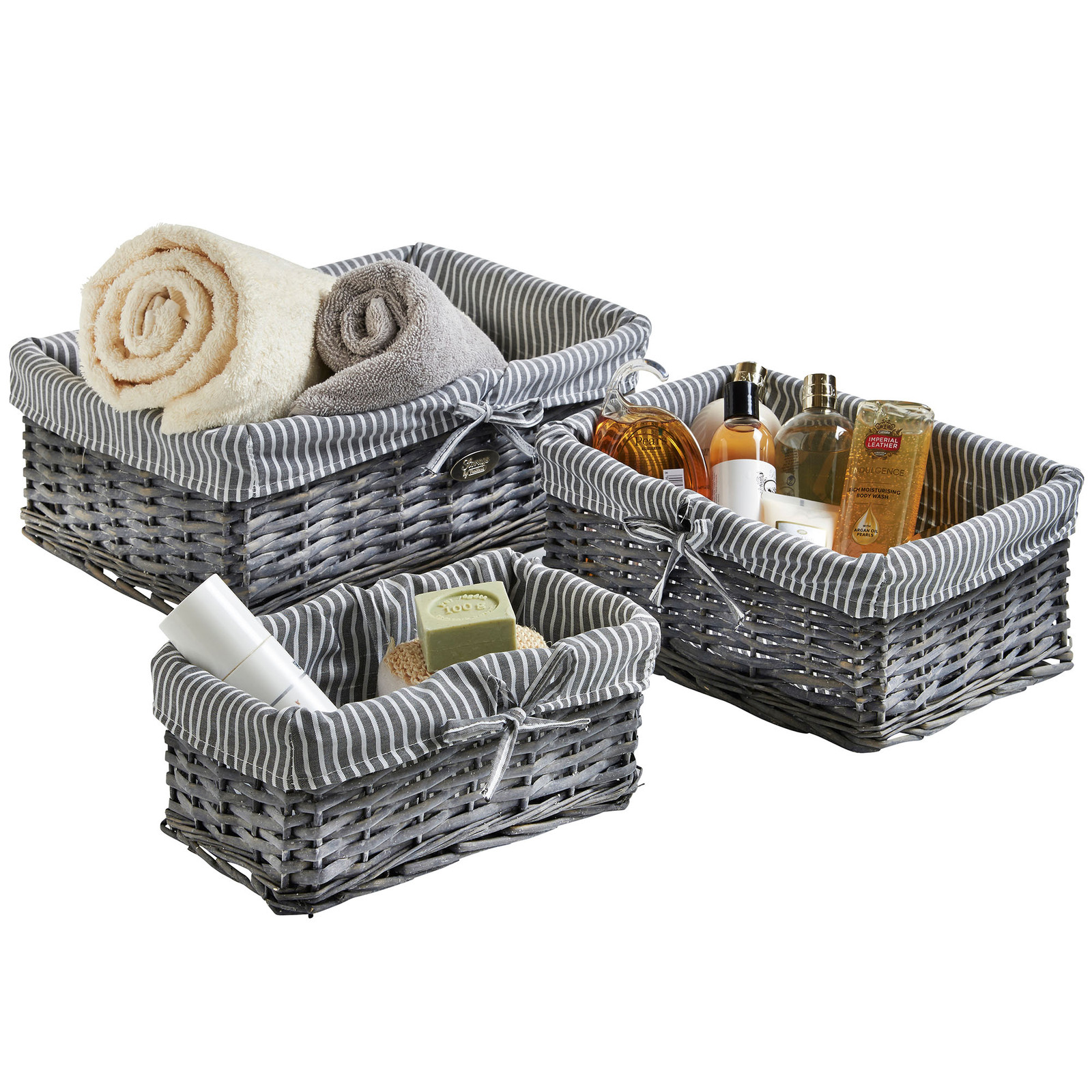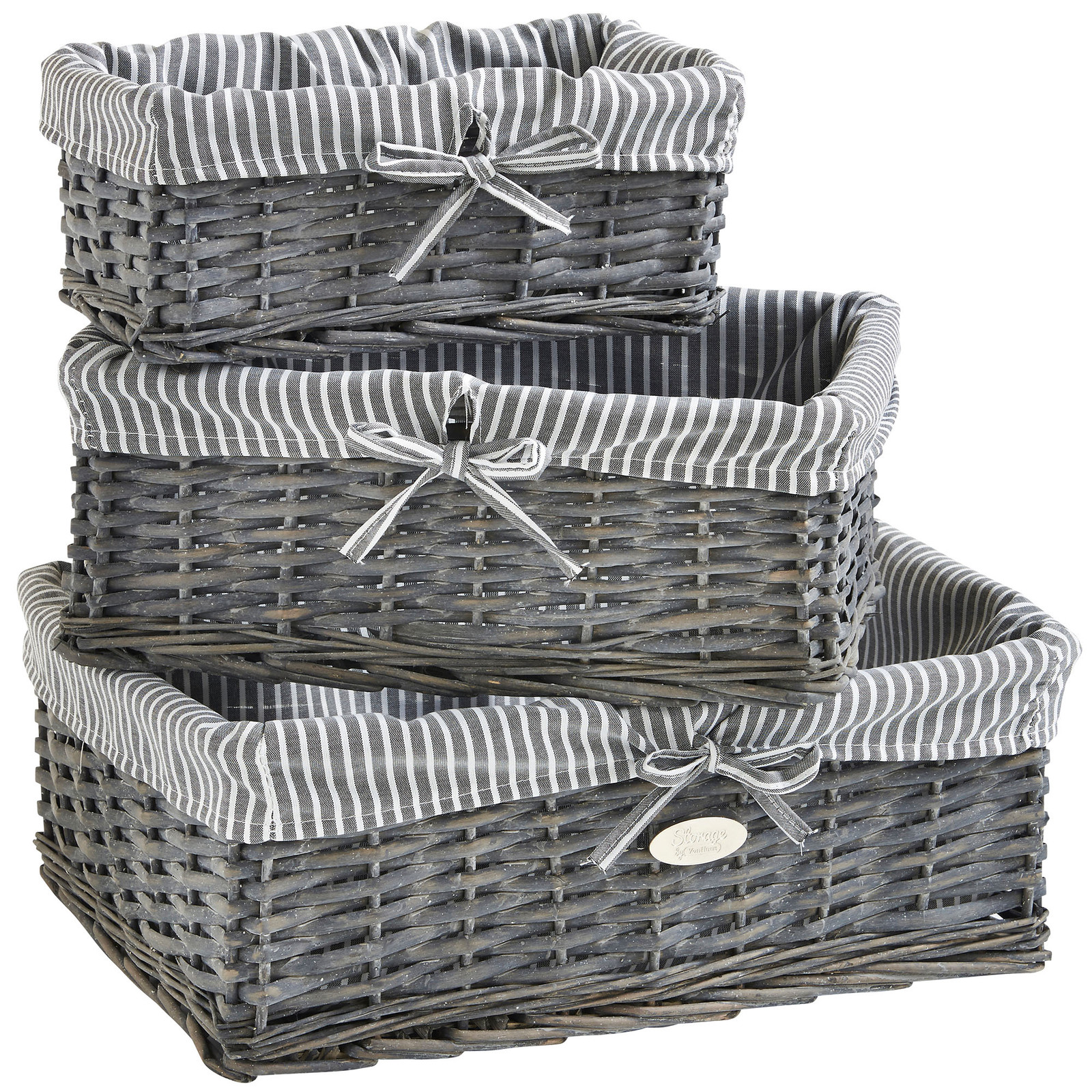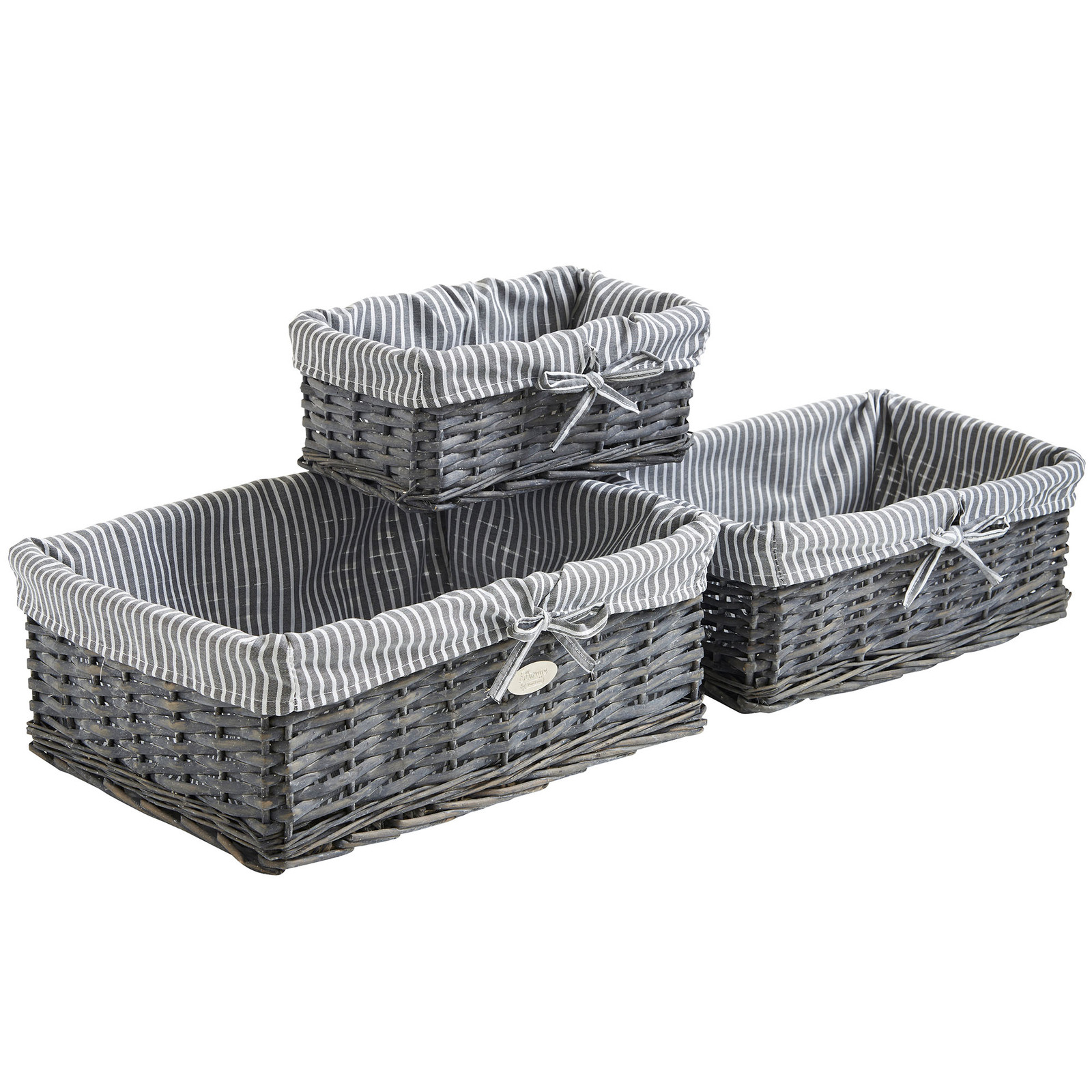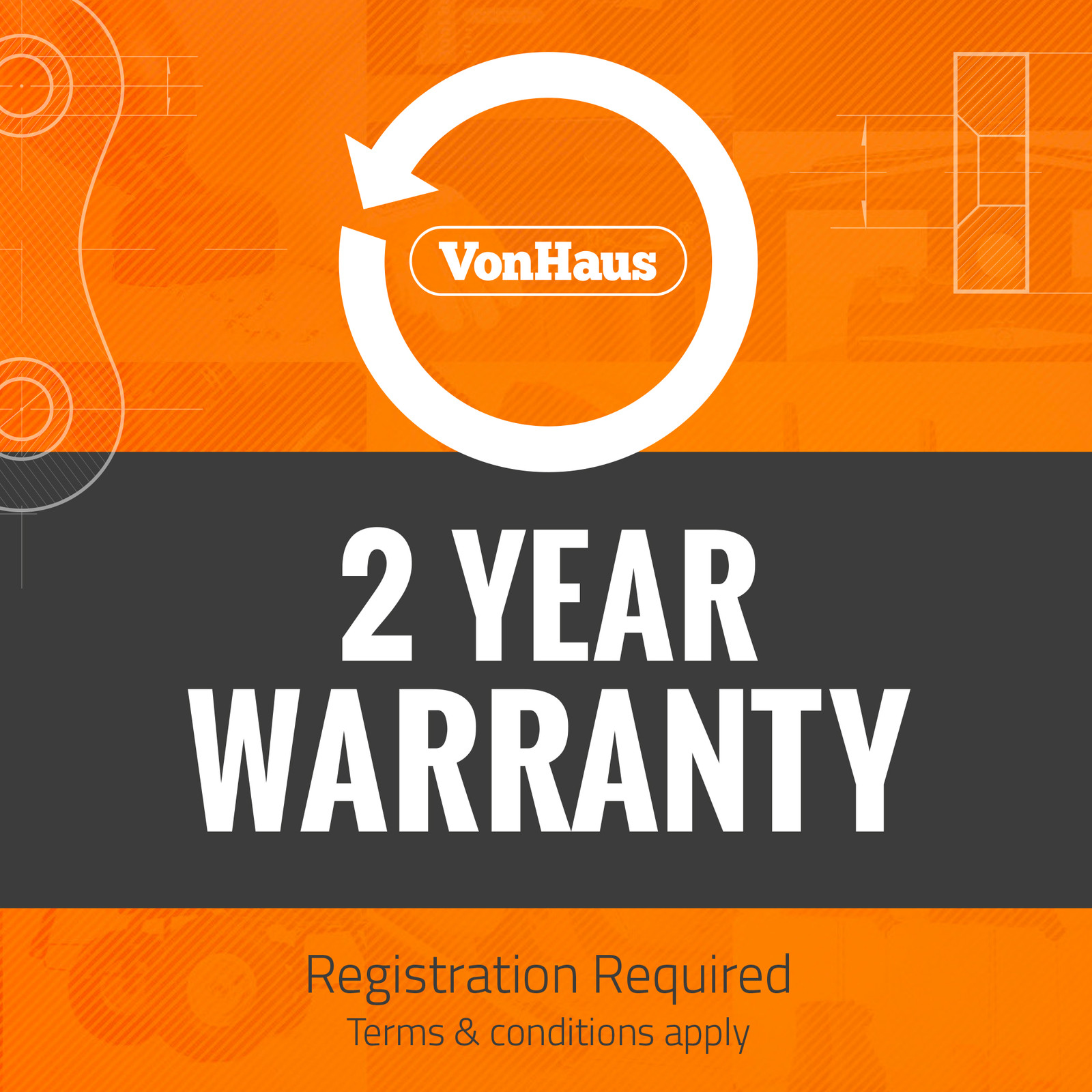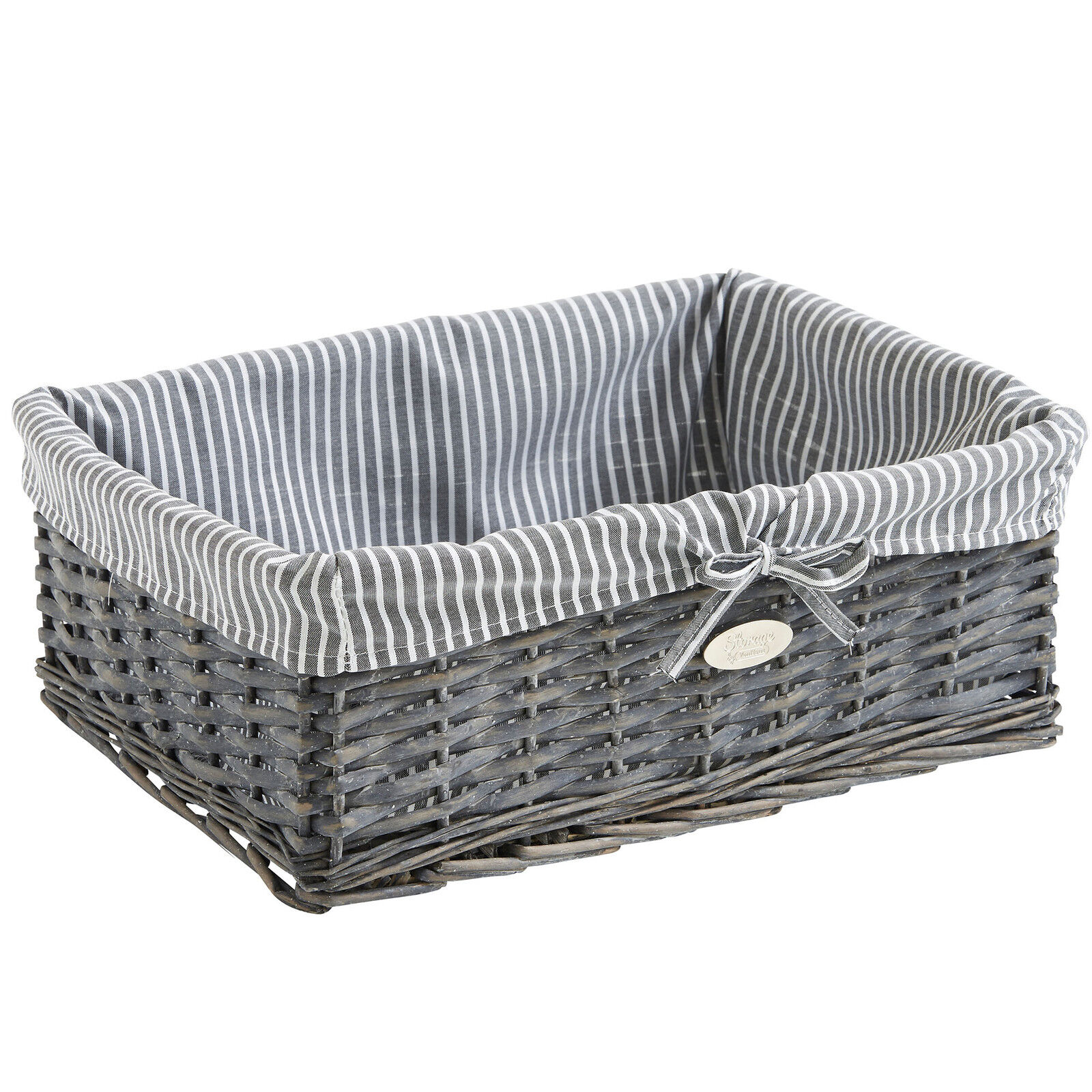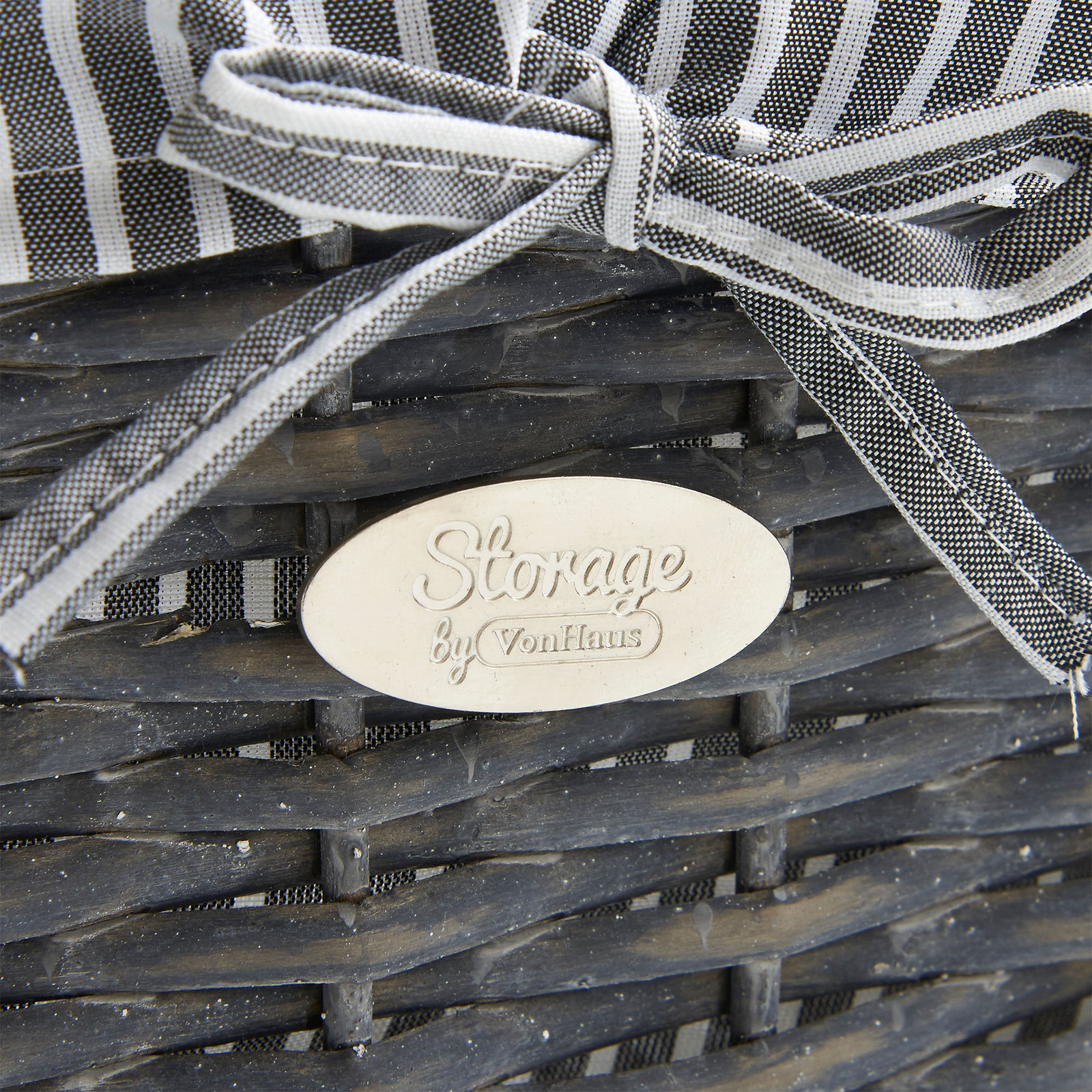 Set of 3 multi-purpose wicker baskets – great for the home or office
Perfect for clothing, accessories, beauty products, letters, paperwork and general bits & bobs. Also great used as hampers
100% grey wicker with removable washable striped fabric lining
Stackable for convenient nested storage
Small: 29 x 18 x 13cm, Medium: 36 x 25 x 15cm, Large: 43 x 32 x 16cm
Free Extended 2 Year Warranty – Registration Required. *Terms and Conditions apply
Make storage stylish with the VonHaus Set of 3 Grey Wicker Baskets.
Designed with versatility and practicality in mind, these classic baskets will make a useful addition to any home or office.
Great for storing a variety of items including clothing, accessories, beauty products, letters, paperwork and any other small items you need to keep organised.
Made from 100% natural grey wicker with complementary striped fabric lining. Lining is removable and washable for your convenience.
Baskets can be stacked inside each other for nested storage.
Please note: our baskets are hand-made and will therefore vary in size slightly to the measurements advertised. Additionally, as the baskets are made from naturally sourced materials, shades could vary slightly from the images shown due to the region and year in which the crop was harvested.
Dimensions
Small: 29(W) x 18(D) x 13(H)cm
Medium: 36(W) x 25(D) x 15(H)cm
Large: 43(W) x 32(D) x 16(H)cm