ETRO MILANO PAISLEY SILK SCARF FOULARD SETA MADE IN ITALY 120465685

Designer Style ID: 120465685
IN STOCK
Retail Price: € 225,00
Descrizione
Etro
Paisley Silk Scarf
Yellow
Sciarpa
Logo
Misure: 170×15 cm
100% Seta
Made in Italy
Paypal
As a global merchant we accept PayPal as an international payment method. You can choose to pay with PayPal at the checkout. We ONLY will ship products to the address indicated in the Paypal payment.
We ship worldwide -Monday to Friday- by DHL or FedEx. We donít deliver to PO BOXES as it is required a signature upon delivery. Phone number is required for any international shipping. Orders are processed and sent out within 24/48 hrs from the payment receipt (Saturday and Sunday excluded).
Shipping Fees – As shipping fees are calculated based on the item weight and volume, the cost for shipping to your area will be displayed in the ìShipping and paymentsî section, in every auction. Check it out to discover the shipping costs to your country for the specific item.
Tracking – Once your order will be sent out, you will receive an e-mail with the tracking number and a direct link to follow your shipping status.
Delivery Time ñ Delivery time is to be considered once your order has been processed and sent out (Saturday and Sunday excluded).
USA & Canada: delivery within 3-5 working days.
EU Countries: delivery within 3-4 working days.
Russian Federation & East Europe: delivery within 5-10 working days.
China, Japan, South Korea, Australia: delivery within 4-7 working days.
Asia & South America: delivery withing 4-8 working days.
Please Note: If the package is not successfully delivered to the Clientís address due to a lack of cooperation from the client (wrong telephone number, wrong address, absent at address, non-compliance with import regulations) the package may risk being sent back to Italy at the Clientís expense including any import fees that may be assessed upon re-entry to Italy. These fees will be deducted from any eventual reimbursement.
1-General Information
The products for sale on CIRILLOMODA are intended for Final Customers only. For final customer CIRILLOMODA shall mean any individual who is acting for purposes which are outside his or her trade, business or profession. If you are not a Final Customer, please do not buy any products on CIRILLOMODA. Once the online purchase is complete, client will print or save an electronic copy and keep these general conditions of sale, subject to the requirements of Art. 3 and 4 of Decree No. 185/1999 on distance selling.
Therefore, CIRILLOMODA invites Users who may not be considered a ìFinal Customerî to refrain both from attempting to establish business relations with CIRILLOMODA nor to use accounts of third parties to forward purchase orders relative to the merchandise on sale.In regard to the commercial policy described above, CIRILLOMODA reserves the right to not process orders from persons that are not the Final Customer and any other orders that are not in conformity with the said commercial policies.
2- Guarantees and Products Price
On CIRILLOMODA we offer for sale exclusively authentic branded luxury and top-quality products. These products are purchased directly from fashion houses, manufacturers and dealers, carefully selected for their stringent quality control.
CIRILLOMODA does not second-hand products, flawed products or products of lower quality than the corresponding market standards.
The main features of products are shown on CIRILLOMODA on each product page. The images and colors of products offered for sale on the website may not exactly correspond to the real due to the effect of the Internet browser or monitor used.
Product prices may be subject to change due to special sales period or promotional offers.
Orders made from a Country site different from the one you are shipping to, or to addresses to which CIRILLOMODA cannot ship, will be automatically cancelled.
All products come with an identification tag attached with a disposable seal. Do not remove the tag or seal from the purchased products, should you wish to return the purchased product.
Should you decide to exercise your right to return purchased products, CIRILLOMODA has the right to not accept returned products that are returned without the corresponding tag or seal or that have been altered from their original status or damage
You may return products purchased within five (5) days from receiving the shipping.
To return products we invite you to contact us and specify the item number and the reason of your return request.
It is mandatory to return the items sending them back by express courier trackable shipping (FedEx Priority for European Union customers, FedEx Express only for extra EU customers) within five (5) days from the date on which the items are delivered to you.
The original shipping costs, return shipping costs and custom taxes/duties (if/when applicable) ARE NOT REFUNDABLE ñ buyer will pay for original shipping cost, return shipping cost and custom taxes/duties.
The Return Right shall be deemed correctly exercised once the following conditions have been fully met:
-Customer must contact us within 5 days;
-the products must not have been used, worn, washed or damaged;
-the products must be returned, complete and unused, in their original packaging
-return items must be shipped back within five (5) days from the date the package was delivered to you.
If the return right is exercised in conformity with the provisions set forth in this section, we shall refund the amounts paid for the returned products, excluding original shipping cost, return shipping cost and any import tax/duty.
In the event that your return does not comply with the terms and conditions set out in this section, you will not be entitled to any refund of sums already paid to us; nevertheless, you shall be entitled, at your own expense, to receive the products in the conditions in which they were sent back to us. If you do not wish to receive the products in the conditions in which they were sent back to us, we will be entitled to keep the products and withhold the sums already received.
If customer need to change the size of the product, the costs for new shipping will be free of charge, customer just need to send back the product to change.
*We don't accept returns of purchases made during extra-sales period, clearance, or special promotions. The item will be anyway listed on eBay as NO RETUNS ACCEPTED.
Refund Time and Procedures
After the products have been returned, we will check the conformity of the products with the conditions indicated in section above. When we will able to confirm that such conditions have been met, we will send you an e-mail confirming the acceptance of the returned products.
Whatever payment type you used, the refund procedure will be completed within thirty (30) days from the date of delivery of the return shipping, after checking that the return right has been correctly exercised and that the returned products have been accepted.
If you decide to return products, you will be responsible for the original shipping costs and return shipping,including costs and liability for lost or damaged products.
Please Note: To prevent size and fitting troubles, we specify the insole length for every single product in stock. Our company tailor take measurement product by product. The heel height measurement is taken in the Italian way, measuring the heel from the middle part of it. The main features of products are shown on each product page/description. The images and colors of products offered for sale may not exactly correspond to the real due to the effect of the Internet browser or monitor used.
As we only sell Italian luxury, all products are created by skilled craftsmen with carefully selected materials. Every object created by ìStilisti Italianiî are specially produced in the purest Italian tradition to bring out the natural leather characteristics such as streaks, contrasting shades and slight imperfections in the grain. Other characteristics such as the leatherís vulnerability to scratching, the colour solidity and the lightening that may occur in the major traction points should be considered qualities and not defects. We donít accept claim on this matter.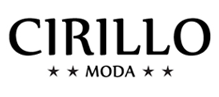 Cirillo Moda eBay store
Contact us, click
Phone: +39 392 931 8568
Monday ñ Friday from 9:30 a.m.ñ 5:30 pm CET

Inserzione creata da Maxpho®.
® per la gestione di negozi a livello nazionale e internazionale.