New Cartier Cle Silvered Dial 18k Gold Automatic Women's Watch W2CL0004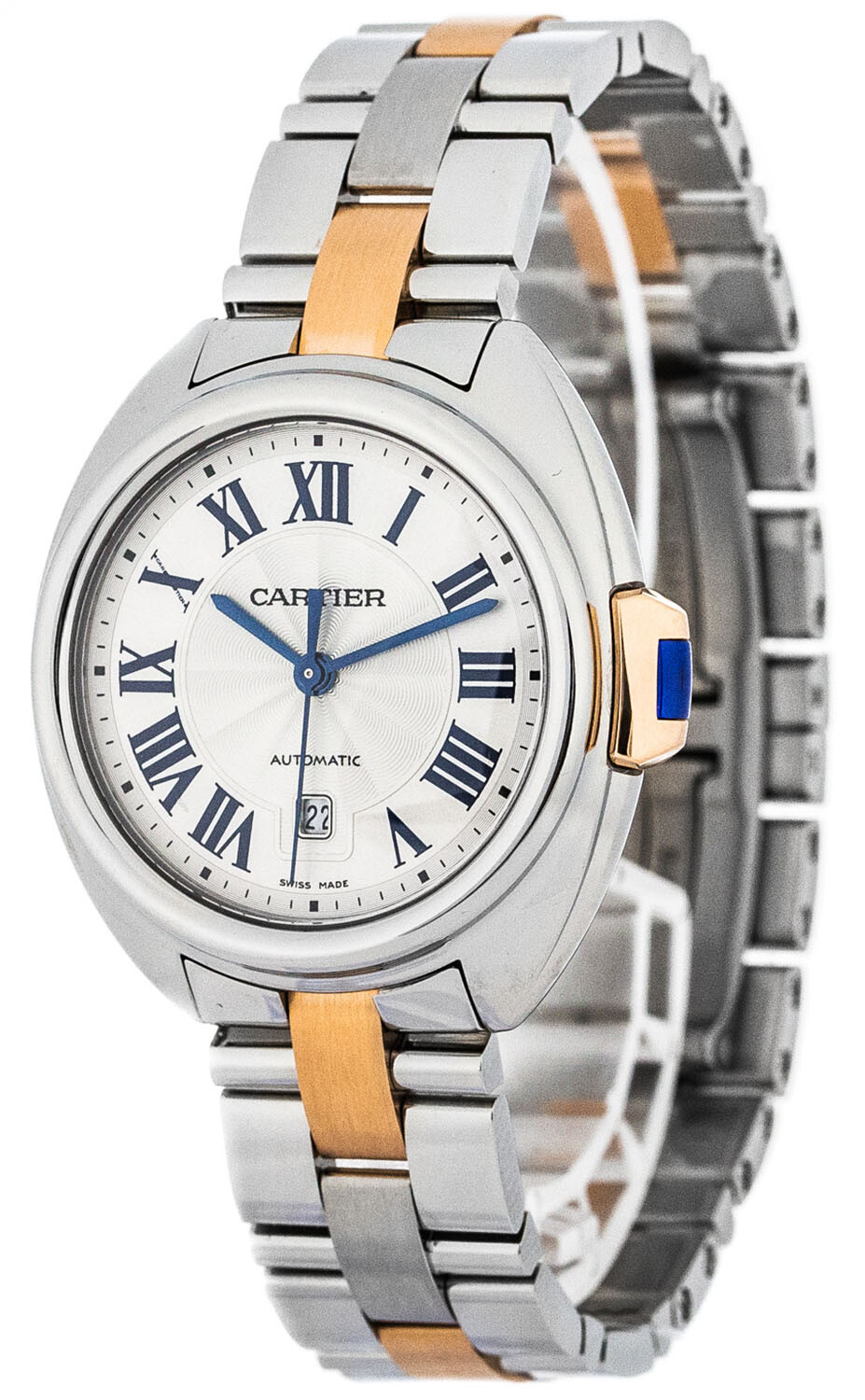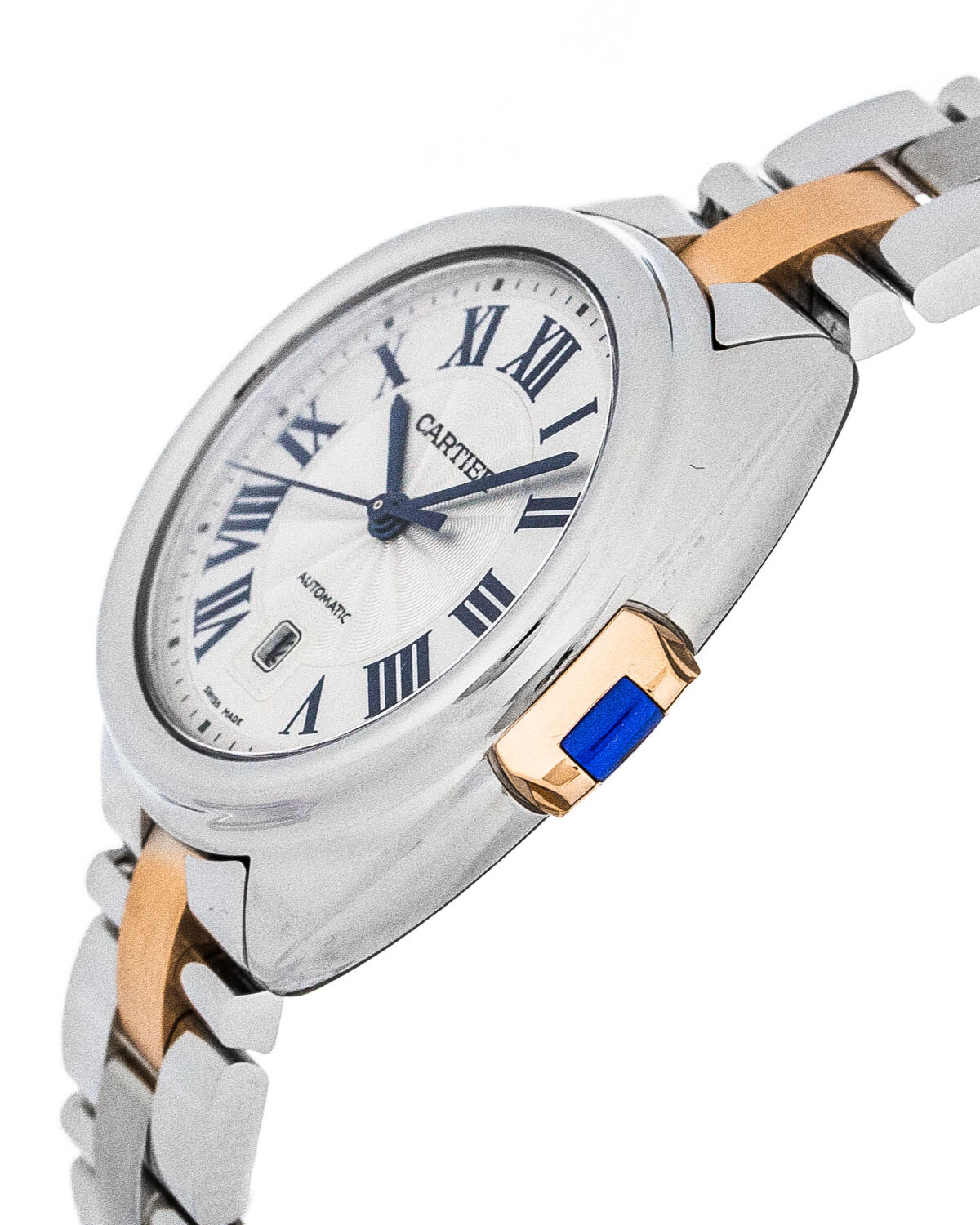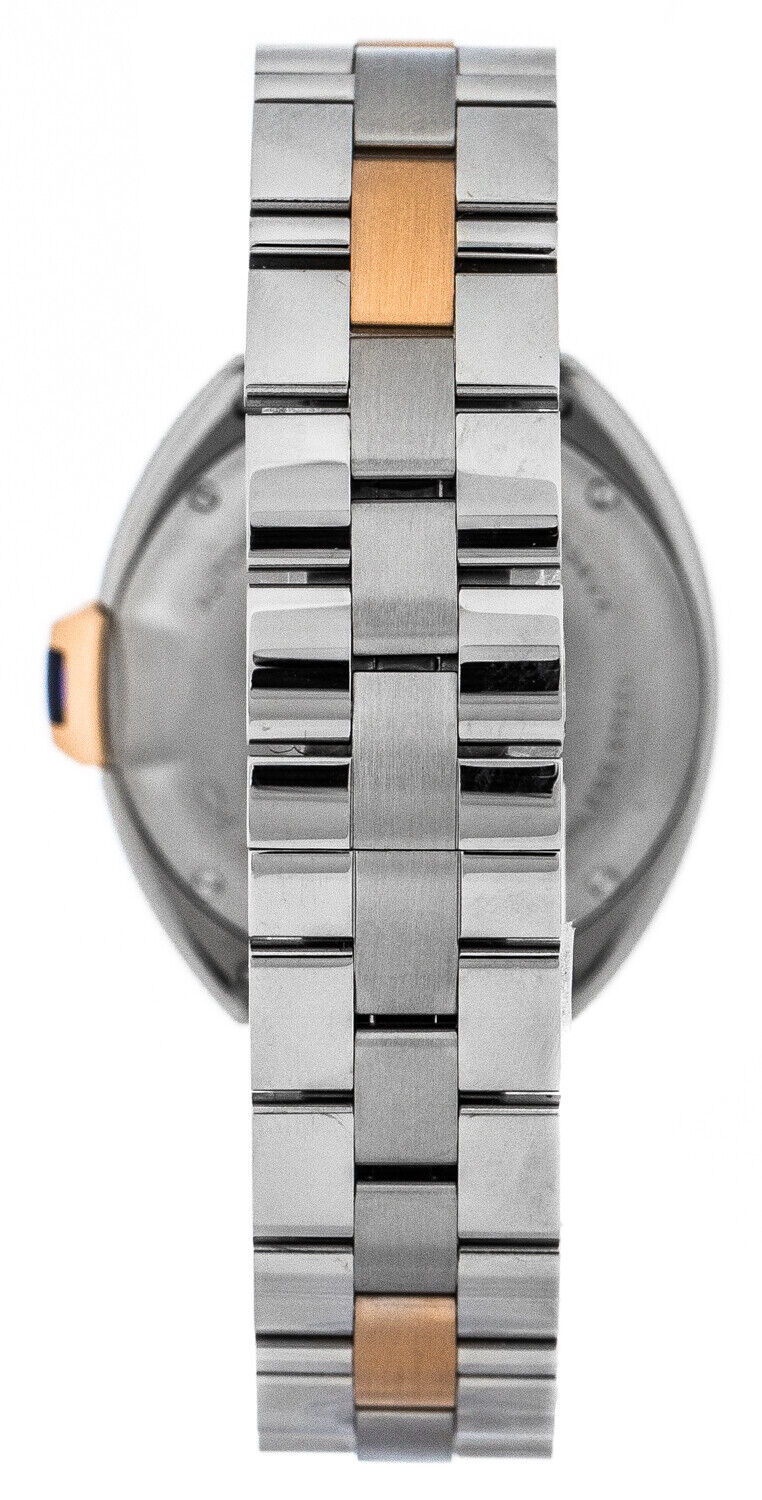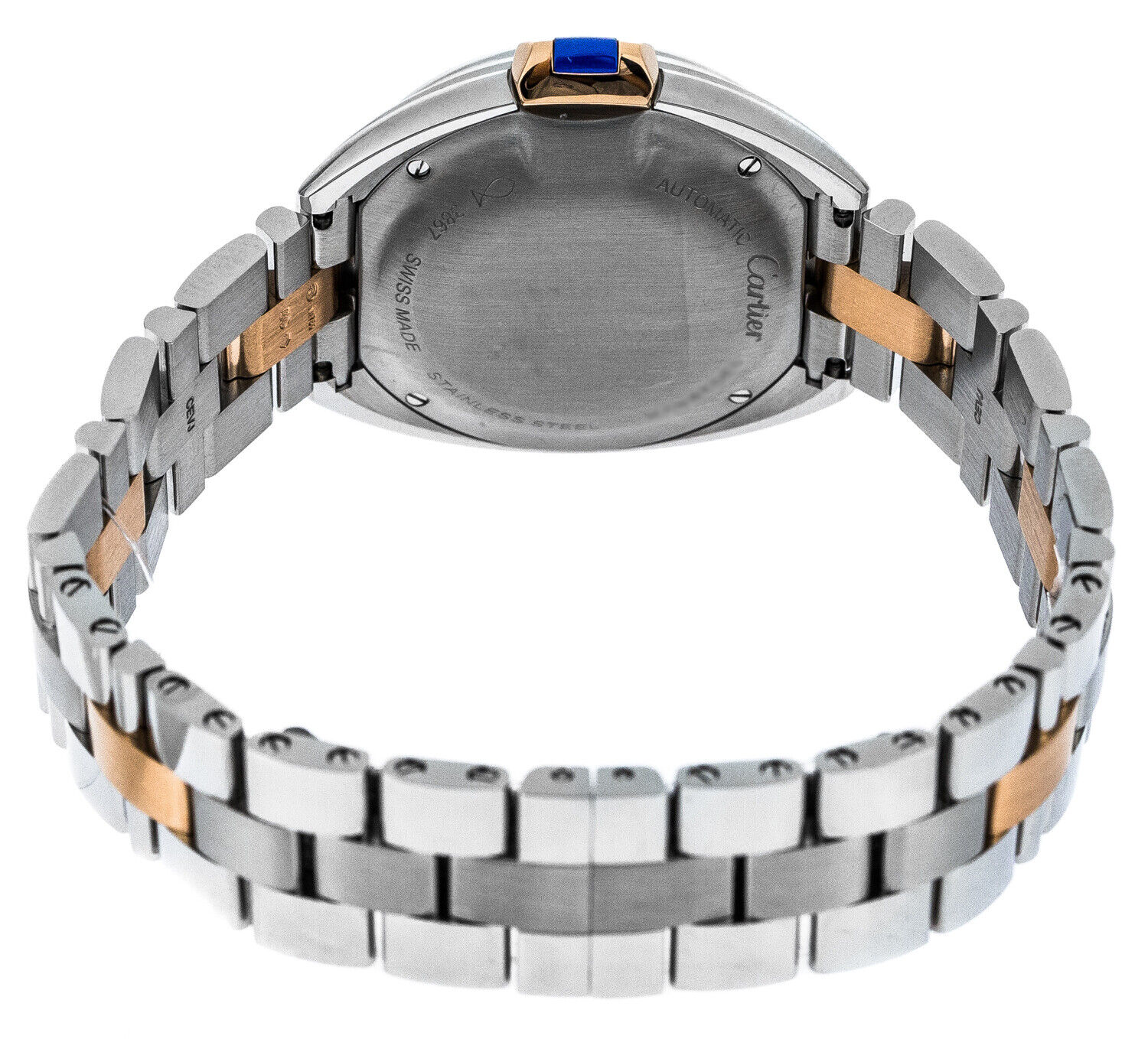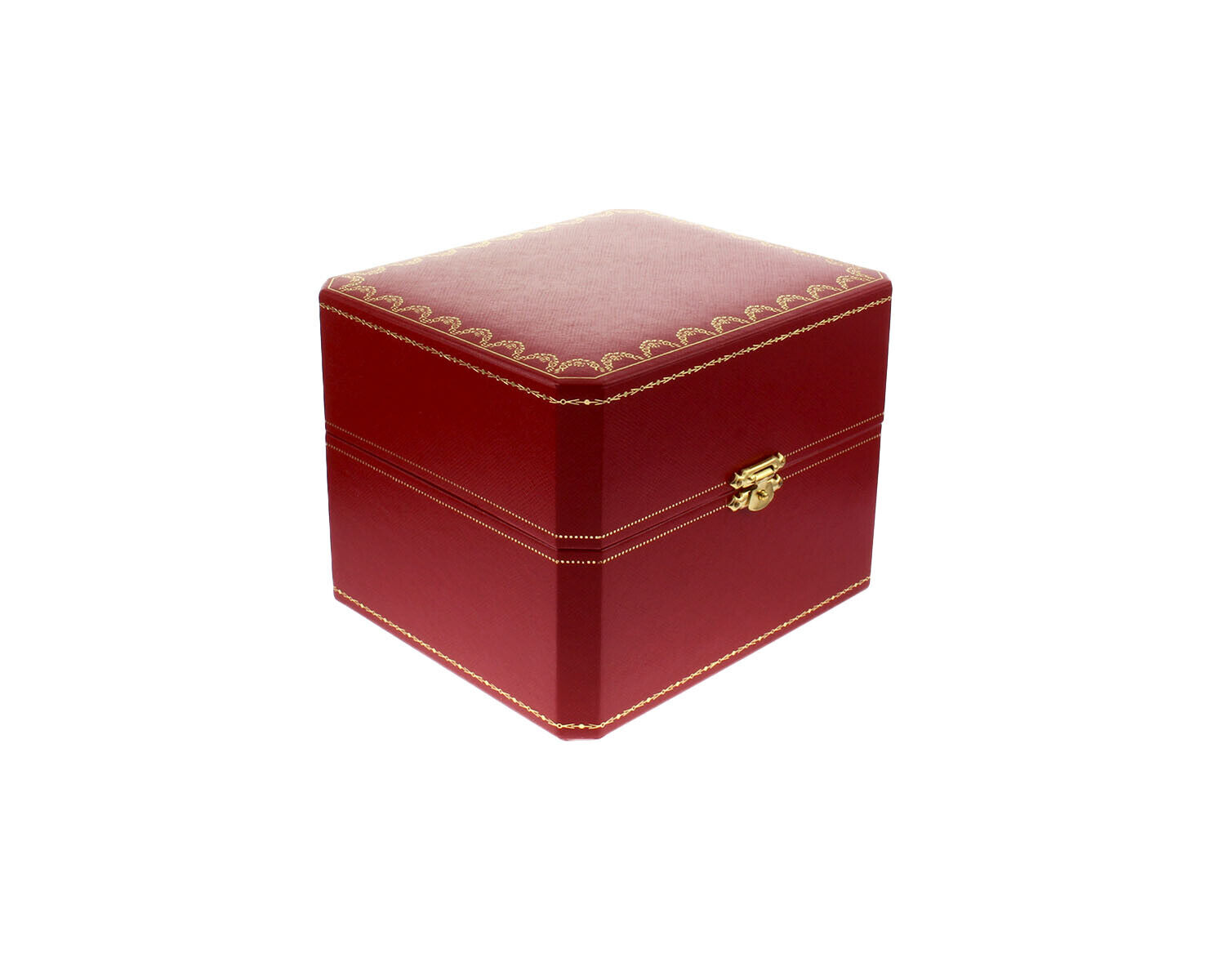 New Cartier Cle Silvered Dial 18k Gold Automatic Women's Watch W2CL0004
DETAILS
		
		Item Description
		
Product Description
Brand Name:
Cartier
Dial Color:
Silvered flinqué sunray effect
Movement:
Swiss Mechanical
Case Diameter:
31mm
Bracelet/Strap:
Stainless Steel and 18K Pink Gold
Warranty:
WatchWarehouse 2-yr Warranty
Additional Info:
Ships new in manufacturer's box with manuals.
Serial and/or case number is intact as it comes from the factory
Return Policy
Return Policy
30 DAY MONEY BACK GUARANTEE
Here at Watch Warehouse, we are committed to your satisfaction. You can return the item for a refund or exchange (if available).
All returned items must remain brand new and in an unworn and unused condition. All other things which were included in the packaging must be returned (tags, stickers, boxes, and user manuals). Gifts (if any) are part of the transaction must be returned as well. If gifts are not returned, their full price will be deducted from the refund amount. Returns are subject to a Return Merchandise Authorization from Watch Warehouse.
Your order number can be found within your original order receipt email or requested via eBay Messages Returned merchandise for refund or exchange must be in its "brand new" condition. Serial numbers are to be matched in our records. Warranty cards must be left blank. Manuals and accessories must be returned in the same condition they were received.
Any signs of wear, removal of parts, or micro-scratches on the product will cause the return to be refused.
If your item features a "Void if Removed" blue sticker, returns will be refused if this sticker has been removed.
Please report, via phone call and in writing, any shipping damage or discrepancies within 24 hours of receipt and have the watch returned to us within 7 calendar days of receipt. Allow 3-5 business days to post the refund.
Shipping & Tax
Shipping Inside USA
All confirmed orders placed before 2 pm PST are shipped the same day from California.
Domestic Insured Shipping via Fedex, or USPS (our choice)
Free 2-3 Business Day Shipping
Standard Next Day Shipping: $29.99
TAX
Taxes may be applicable at checkout. Please refer to eBay policies
International Shipping
Worldwide Insured Shipping: $70 ( Expedited Shipping )
Canada Insured Shipping: $29.99 ( Expedited Shipping )
 
 

Note:

Packages are insured for the purchased price and a signature is required.
Watchwarehouse reserves the right to choose the carrier.
 

IMPORT DUTIES, TAXES, AND FEES ARE NOT INCLUDED in the item price or shipping charges. Fees charged by customs are the buyer's responsibility and will be collected by the carrier (FedEx, DHL, etc).

 
 
These prices are only estimates and they are subject to change without notice. In some countries, duties and other fees may apply. Most country's duty rate is 0-4.5% but there are countries that the rate is higher.
It is best to check with Fedex or DHL customs office to determine what these additional costs will be prior to buying.
These charges are normally collected by the shipping company or when you pick the item up – Please do not confuse them for additional shipping charges.
As a company, we have to mark the merchandise "commercial" and not "gift". We cannot declare a lower value.
Your items will be fully insured for the purchased price.
Transit time is extremely fast and you will receive your item within 1-4 business days (pending customs clearance).
About Us
About Us
At Watch Warehouse, we pride ourselves on providing not only the most exceptional collection of luxury watches, fine jewelry, collector pens, and a range of gifts for every style and occasion but also a degree of customer service and integrity that is truly unmatched in the industry. We?re pleased to offer a strong tradition in quality and curation, along with an innovative approach to the curation of luxury goods. We share our customers? passion for fine watches, pens, and more, and invite you to experience an unrivaled degree of selection, authenticity, and satisfaction at Watch Warehouse.
Who We Are
With over two decades of experience – not only in the industry but also in the online marketplace – we?ve cultivated expertise in the curation and sale of fine watches for both men and women. Our expertise also extends to the best collector pens, eyewear, jewelry, Montblanc accessories, and more. To keep us at the cutting edge, our staff is comprised of knowledgeable individuals from a range of backgrounds, each of whom is dedicated to meeting our customers where they are, whether you?re a casual enthusiast or a seasoned collector. With extensive experience in retail as well as online sales, we?re proud to have accrued over 17,000 positive reviews on eBay, along with the Better Business Bureau.
What We Do
As an independent distributor of fine watches and jewelry, we have every item we sell in stock and are thus able to offer fast, convenient, inexpensive shipping to our customers both within the U.S. and internationally. Each item we sell is accompanied by a 100% satisfaction guarantee, as well as a Watch Warehouse signed Certificate of Authenticity. All products also come with the serial and/or case number intact, as well as a 2-3 year warranty on all watches. To ensure our customers? complete satisfaction, here are just a few of the services we offer:
Shipping within one business day for orders placed before 2 PM PST
Easy, hassle-free returns on select items
30-day money-back guarantee
Free domestic shipping
Connect With Us
At Watch Warehouse, we take genuine pleasure in connecting with our customers and invite you to get in touch with us anytime. To learn more about our company, our current inventory, or virtually anything else, you can reach our friendly, knowledgeable staff by eBay Messages. We look forward to hearing from you, and to helping you discover the perfect new luxury watches, pens, and accessories to brilliantly complement your collection.
FAQS
Frequently Asked Questions
Q: Are your products new and authentic?
A: Yes, we guarantee that all our watches are 100% authentic, brand new, and have original serial and/or case number numbers intact.
Q: When do you ship your orders?
A: Usually orders ship within 1 business day
Q: What form of payments do you take?
A: On orders from the USA, UK, and CANADA you may pay with PayPal. Visa, Mastercard, Discover, and American Express are accepted forms of payment through PayPal as well. We ship only to a confirmed shipping address.
Q: Can I participate in past promotions or use past coupons?
A: Unfortunately, no; our distributors give us special pricing throughout the year for limited times or on certain models. If you see a deal on our site, act quickly because the offer could be ending soon.
Q: What is your return policy?
A: We at WatchWarehouse.com are committed to your satisfaction, and have posted our shipping and return policy for your convenience. Shipping charges are not refundable. All returned items must be brand new, unworn condition with all manufacturer documentation and packaging.
Q: Are you an authorized dealers for the brands listed on WatchWarehouse?
A: We provide a WatchWarehouse.com warranty in place of the manufacturer's warranty for all other brands. Some of the original packaging may be modified to replace the manufacturer's warranty for brands for which we are not authorized dealer. We promise fine quality and authenticity for each item. We are not affiliated with any other manufacturer or company.
Q: What are your hours of operation?
A: We are available from 9 am to 5 pm PST, Monday through Friday. After hours, Saturday, and Sunday we are available for online orders only.
Q: Do you have a showroom?
A: No. We are an online company and in order to keep a large selection of products at our low prices, we choose not to operate a showroom. However, if you have any questions about a specific model, feel free to contact us.
Q: If I'm having trouble with purchasing from the site, who do I contact?
A: Contact our customer service department via eBay Messages

More Items!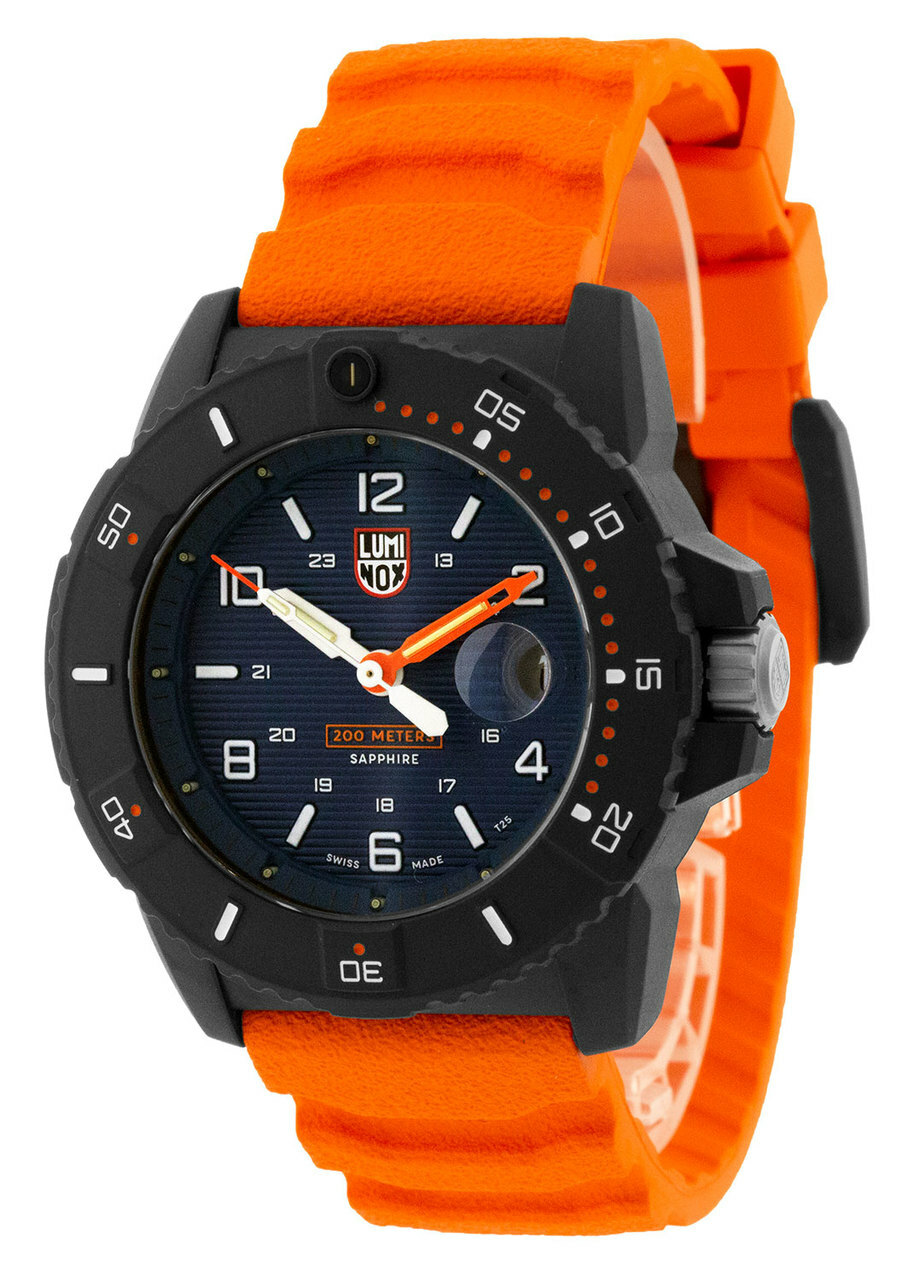 LUMINOX Navy Seal 45MM Blue Dial Orange Strap Men's Watch XS.3603
$342.00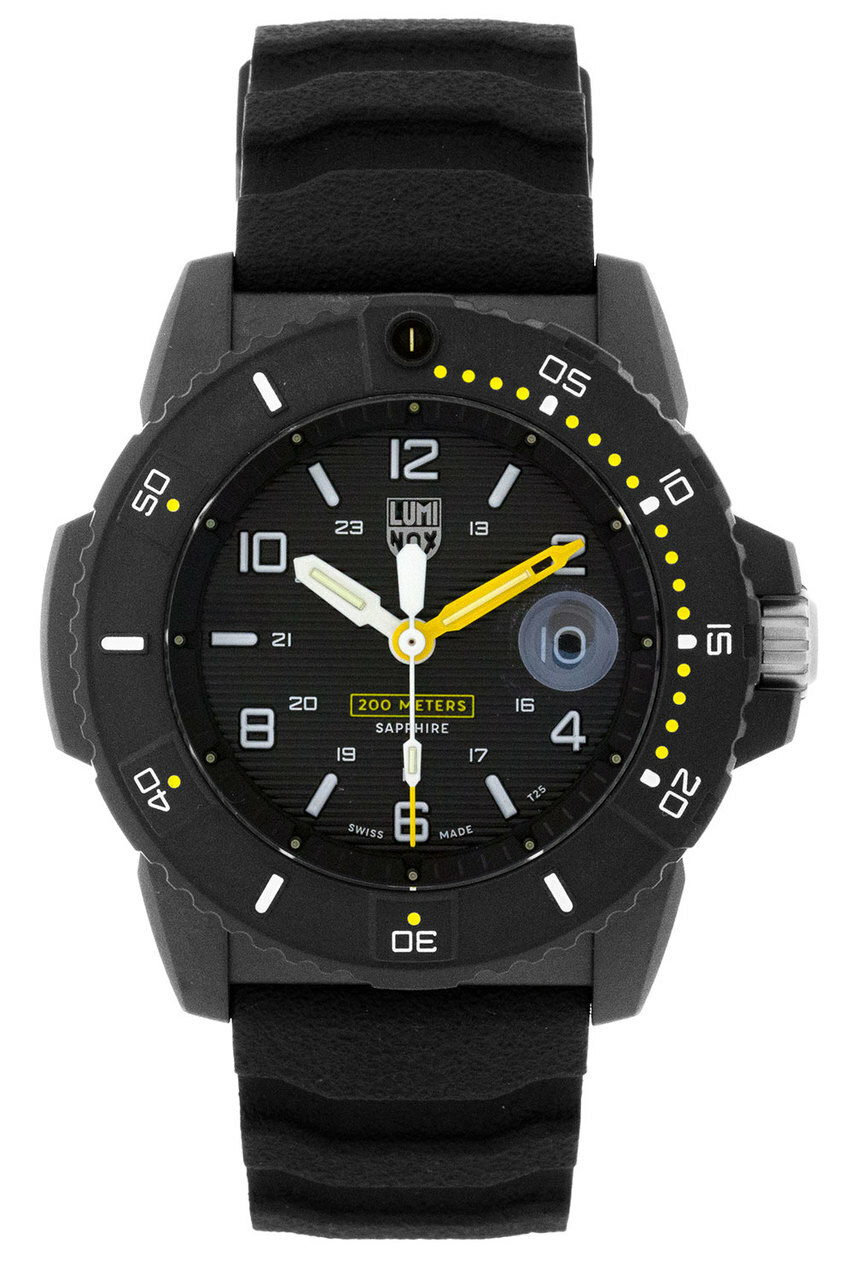 LUMINOX Navy Seal 45MM Black Dial Rubber Strap Men's Watch XS.3601
$408.75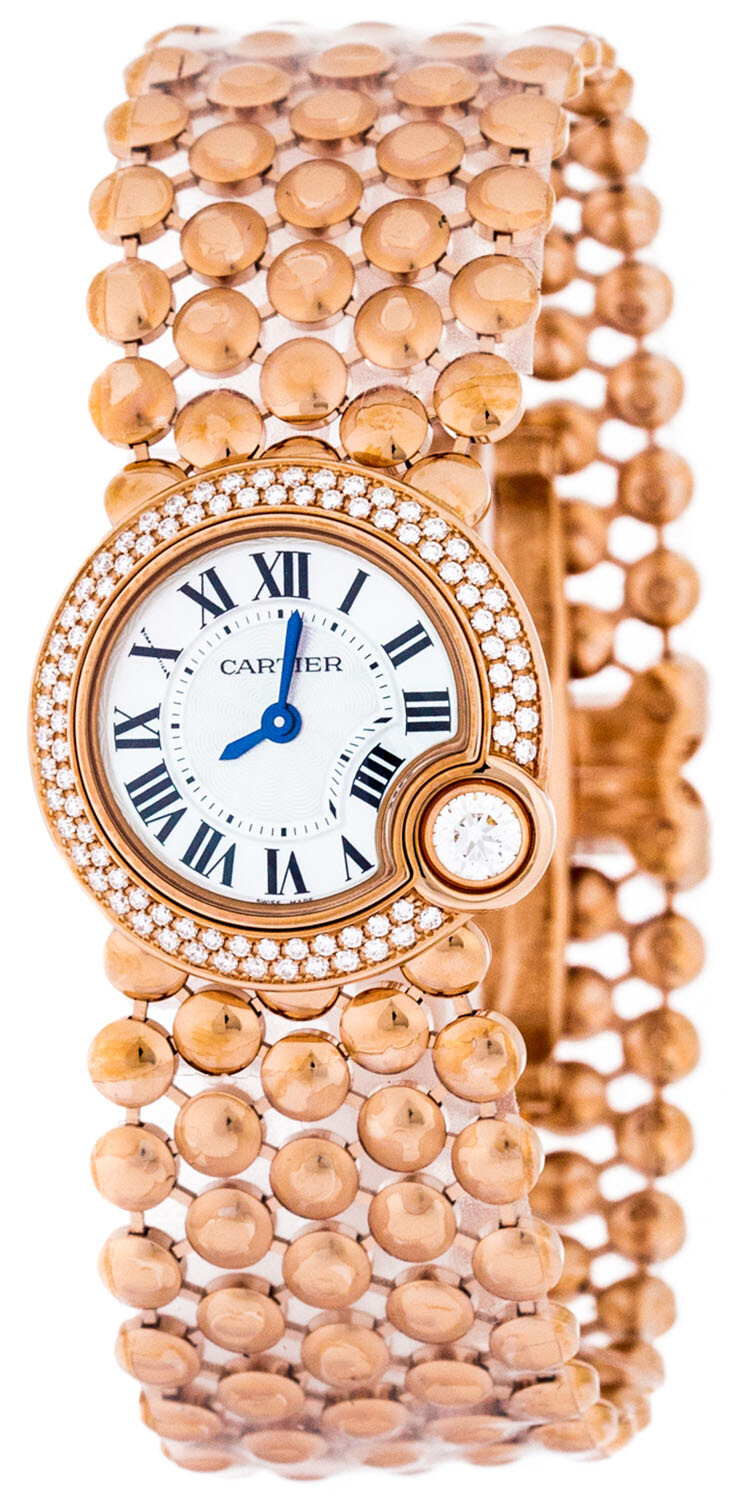 New Cartier Ballon Blac WHT Pearl DIA Women 18KT Rose Gold Watch WE902057
$28,945.00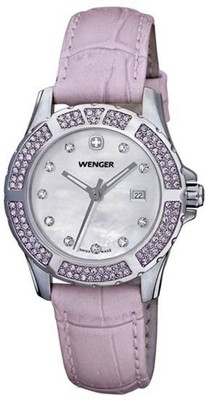 New Wenger Swiss Sport Elegance MOP Dial LTHR Women's Watch 70311
$190.00

OUR MOST POPULAR MODELS
Frooition | No-js Template | eBay design, eBay store design, eBay shop design, eBay template design, eBay listing design (ver:froo_no_js)
This listing is currently undergoing maintenance, we apologise for any inconvenience caused.