"Here's A Quick And Easy Way To Stop Thieves Stealing Your Software Or Ebooks Directly From Your Own Download Pages – By Making Your Download Links Expire Automatically"
Dear Friend,
Do you sell downloadable products such as ebooks and software?
If so, did you know that you're probably being ripped off on a regular basis?
Thieves can steal copies of your products by illegally accessing your download pages.
This usually happens when someone buys a copy of your product then shares their download link with other people, through email or forums.
The problem can then be compounded by search engines picking up links up from a forum – and then making it accessible to anyone doing a search.
The only really effective solution to this problem is to make your links "expire". This means that a download link is usable for just a limited period of time (specified by you), rendering the link useless to forum and search engine traffic after this period.
DL Shield offers a quick and easy way to automatically create these expiring download links for any product.
When your customers pay, they are provided with a new link that is valid for a specific time (set by you). When the link expires, it is completely useless to anyone.
Quick And Easy Script Setup
DL Shield comes with a special tool, which takes your existing HTML (or PHP) download page and automatically adds some special protection code into it
Here's a screenshot of this special tool…
All you need to do is select your download page HTML (or PHP) file, enter how many hours the links should remain valid before they expire, choose a password for your download page (this is used to allow you to access the special admin features) and enter the domain name where the page is located. All these settings are remembered, to make it even quicker to protect other pages in future.
Once you have entered the details, click the Update button and the software will automatically generate new protected download page files.
Simply upload the new files in place of your original download page file, update the download page web address on your payment service to point to the new protected page and you're finished.
Protecting your downloads just doesn't get any easier!
Stop Your Links Being Passed Around
Once you've used DL Shield to protect your pages, your customers will see special download links in their web browser address bar.
Customers will not notice anything unusual. Your complete download page will appear to them exactly as it would have done without protection, but the link address shown in the browser address bar will be different for each customer.
If the customer copies the link out of their browser address bar, however (or adds it to their favorites), after the specified time has elapsed, the link will simply stop working.
You can specify any time period you want, from 0 hours (link valid for immediate access only) up to 1, 2 … 24, 48, 72 hours or more.
Once the link has expired, anyone using the link will see a blank page with just the text "Your Link Has Expired – please contact us in case of problems".
Any links emailed to friends, posted to forums or found by search engines will hence be rendered completely useless, protecting your products from an illegal download.
Works With All Payment Services
DL Shield works with all payment services, including Paypal, 2Checkout, Clickbank and any other service.
You can also use it with your own Merchant Account, personal check payments, auction payments or anything else.
No matter how you accept payment for your products, DL Shield offers a quick and easy way of protecting your links from illegal access and distribution.
Easily Email Secure Links To Your Customers
Although customers normally go directly from your payment service to your download page, inevitably there will be occasions when you need to send a link by email.
With DL Shield, you can instantly generate new expiring download links to send to your customers at any time.
Use On All Your Sites At No Extra Cost
The software is licensed for use on an unlimited number of websites, so you can use it on every site you own, without paying any extra.
If you consider the losses you could be making as a result of theft and hacking, I'm sure you'll agree that the low price of just $9.95 makes this software a real bargain.
And despite the fact that I'm offering this software at such a low price, I still want you to be 100% certain that it will really work for you.
That's why DL Shield comes with my cast iron 30-day, no risk, 100% money-back guarantee…
Your 100%, No Risk, No Questions Asked,
Money-Back Guarantee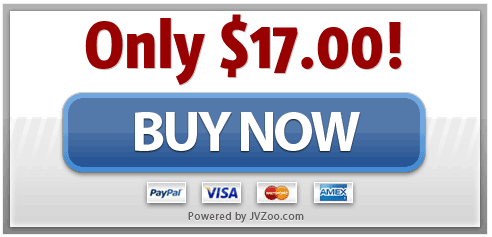 Only logged in customers who have purchased this product may leave a review.