Your "Buy Button" is Your Last Chance to Get Your Customer to Hand Over the Cash
Don't Let Them Off The Hook With Wimpy "Buy Buttons"!
Grab 4 Great Sets Of POWER Buy Buttons- Buttons That Sell…. PLUS More!
How would you like to grab 4 great sets of "Power Buy Buttons" plus a couple special "Bonuses" easily worth hundreds of dollars in graphic designer fees, for a fraction of the price? Interested? Well, I'm not going to spend a lot of time telling you about the special offer I have for you today. Instead, I'll show you.
Take a Look at What You're Getting Below
Each Power Buy Button comes in 2 color schemes and 2 sizes. You also get them in .jpg format and .png with transparent background. A total of 32 buttons! These buttons are designed to "get the click" – and get the sale!
Here's the buttons :
Images shown above have been reduced in size and watermarked to prevent image theft. The actual images are larger and much higher quality. Remember, you get all the buttons in both .jpg and .png transparent, for a total of 32 buttons!
Plus – (you knew that was coming, didn't you?)
You also get a great "Web 2.0-Style" Power Buy Button! Softer colors and fades, yet bold, this will be the new trend in Internet Marketing Graphics. You get this great button in .jpg and .png transparent format.
Plus – (you didn't know that was coming, did you?)
I'm also throwing in 2 "Hot Off The Presses" One Time Offer Templates, brand new, never seen before. These templates, like my others, require no graphic editing and are easily edited in your favorite html editor.
Want to take a look? Sure you do.
A new window will open. Just close it and you'll be right back here.
To make this even better, the entire package comes with Master Resell Rights!
And I'll give you a sales page like this one, along with all the graphics. Good deal?
So now you're thinking "Hey, that's a great package, but what's it gonna cost me?". Was I close? Well, I've been thinking of charging a minimum of $25.00, but because this is brand new, I'm letting you have the entire package for only : $7
Impressed? Well, what are you waiting for? Click on that nice big button below and this entire package will be winging it's way to you through cyberspace! What's that you say?
What about rights? Man, I almost forgot! Here's the rights you get with this package :
Master Resell Rights
[YES] Sell at your own price (but please – be nice!)
[YES] May be packaged
[YES] May be added to PAID membership sites
[YES] May be packaged with other PAID products
[YES] May be offered as a bonus with other PAID products
[YES] May sell Personal Use Rights to others
[YES] May sell Resell Rights to others
[YES] May sell Master Resale Rights to others
[NO] May be given away free
[NO] May be added to FREE membership sites
[NO] May Resell on auction sites
[NO] May claim copyright
Fair enough? Great! NOW you can click on that buy button and grab your copy today, before I change my mind and raise the price!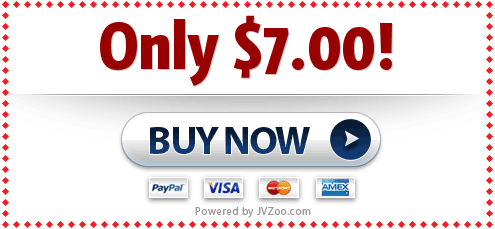 Only logged in customers who have purchased this product may leave a review.