Attention: Need a Boost in Sales?
Discover The Secret Methods of How to Build a Huge List of Hungry Subscribers Eager to Learn and Buy Everything You've Got!
Dear Friend,
Let's admit it, to survive on the Internet, promoting your website is not enough! If you'd like to see much bigger and more consistent profits, there is one thing that you absolutely must do right now!
You can increase your profits dramatically and lower your marketing costs at the same time, by adding just one simple technique to your marketing efforts!
Every major 'player' on the Internet uses it. Companies like Apple, Microsoft, Amazon and all the marketing gurus are using email marketing for one reason……. It just works!
And it generates profits immediately and consistently!
No matter what type of business you're running – affiliate marketing, e-commerce, actual brick and mortar, small business, large business – you have to have a way to stay in touch with your current customers and potential customers.
Practically everyone has an email account. For that reason, building an email list is one of the most effective, inexpensive ways to grow your business.
What Can More Subscribers Do For Your Online Business?
With a list of subscribers, your business will have a lot of benefits. Here are just a few of them:
You can contact the people on your list each time you have a new product or offer
You can build trust with your audience and your personal brand more effectively
You can inform your customers about new promotions and exclusive discounts
You can build long-term relationships
You can get traffic to your new content almost instantly
With that said, isn't it about time you build your list or if you're already building one, build it even further?
More hungry subscribers, ready to learn and purchase anything from you, that's the goal… That's why I created the exclusive list building guide…
Introducing… "List Building Expert"
The One and Only Guide You Need to Master List Building
This is brand-new, extremely valuable digital course packed with all my knowledge about list building. You will learn all the tips and tricks you need to know to succeed.
Here's exactly what you will discover inside this 54-page eBook:
The actual reasons of why you need to start building a list right now
How to pick the best autoresponder service for your marketing strategy and how to avoid common mistakes
What is an opt-in form and how to make it attractive for your visitors
How to use list segmentation to increase the relevance of your email campaigns and the open rate
What's the difference between plain text and HTML emails and when you should use each type
How to structure your email to turn the readers into customers
How to write attention-grabbing subject lines that will force your subscribers to click on it
How to build trust and your personal brand and use it to make even more profits
What is tracking and why it's so important for your campaigns
and much, much more!
Imagine the power you'll have when you've got a list you can email out to anytime you want…
List building is not hard. Get this eBook and discover how to get started…
As you can see, you will get everything you need to create your very own email empire!
But that's not all either… when you act today…
I'm Also Going to Include These Awesome Bonuses for You!
Along with the complete "List Building Expert" course, you will get each of these exclusive bonus gifts, specially chosen to help you master the learning journey – FASTER.
** BONUS #1 **
11 Page Cheat Sheet
This handy cheat sheet is basically a recap of everything you can learn from the main guide.
It highlights the most important parts so you can read it anytime if you forget something.
You can print it to streamline the learning process and always have it before your eyes.
** BONUS #2 **
7 Page Resource Report
This resource report includes a lot of links to useful articles available on the Internet.
If you think the main guide is not enough for you, just read these articles to improve your knowledge even further!
I hand-picked the best resources for you to make sure you will learn everything you need.
That's right, you will get these awesome extensions for absolutely FREE! But please don't wait, this is a time-limited bonus and if you don't take action right now, it will be gone in no time!
How Can I Use This Powerful Guide Right Now?
Look, you could spend countless hours trying to learn all this yourself or you could simply download this guide today and save yourself all the time and hassle.
The choice is obvious.
That's a steal of a deal, considering you'll get instant access to this valuable information.
What's really important now is NOT the tiny amount you'll invest in this book but how much you'll LOSE OUT if you don't!
Understand that you could really be missing out on the world of email marketing.
Don't let anything stand in the way between you and your success.
Think about how much you could change your life if you really applied the list building strategies from this eBook…
And to show my sincerity, I'll show you something that will definitely sweeten the deal…
Why You Risk Absolutely Nothing 100% Risk-Free Guarantee!
What's The Advantage of Having This Video Course?
Time is money. As mentioned before, you can be very busy and like any successful business, person have not enough time for such boring stuff like reading eBooks. With my special video course, you will be able to learn everything from the "paper" version up to X5 faster. You can:
Watch it on your computer
Watch it on your smartphone
Watch it on your tablet computer
Watch it on your TV in high resolution
Watch it in your car while you're stuck in traffic
You can pause it and continue watching at any time
With that said, isn't it the right moment to save your time?
Without any further delay let me introduce you…
"List Building Expert" Video Course
Watch and Learn Everything up to 5 Times Faster!
As you can see from the real-life screenshot above, this is a high-quality series of 10 videos.
Here's exactly why this video upgrade is so valuable:
10x MP4 videos for each chapter of the eBook, over 40 minutes of content
Designed in a way to easily watch from start to finish
High Definition (1280×720) format to look brilliant even on your TV
Highly optimized thus only ~70 Mb in total
Beautiful flat style graphics will make you really enjoy this course
Minimalistic, clean style of the videos just like in the big companies
Professional voiceover recorded by a native US speaker in a real studio
Just calculate the amount of free time you'll obtain after watching this video course…
List building is not hard. But this video course will make it even easier…
Actually, all you need to do is act right now…
But That's Not All!
Along with the complete "List Building Expert" video course, you will get an exclusive bonus gift, just because you're already my client. But don't wait – this is a one time offer means it may disappear at any time.
** SPECIAL BONUS **
MP3 Audio Course
Don't have enough time for watching the videos?
You can use this audio version of the course in MP3 format.
You can listen to it in your car, from your smartphone or MP3 player wherever you want!
That's right, you will get this awesome extension for absolutely FREE! But as stated before, please don't wait, this is a time-limited bonus and if you don't take action right now, it will be gone in no time!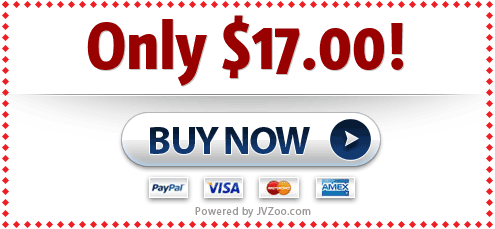 Only logged in customers who have purchased this product may leave a review.