Brand New Techie Training Videos That Are Brain-Dead Simple To Follow
"Fire Your WebMaster & Learn All The Tricks Of The Trade – It's Easy Once You Know How!!"
Now You Too Can Become The Expert
Save $100's of dollars!!
Are you struggling to deal with the technical side of your online business?
If you or people you know are having to pay out fees to manage the technical tasks of an online business then what you are about to read on this page will BLOW YOUR MIND!
WRONG NOTION #1 – Running Your Own Online Business Is Too Techie For The Novice or Newbie
Unless you are trying to be the next Mark Zuckerburg or Steve Jobs, running your own online business doesn't require more than just knowing a little about a few pieces of software.
What – You are not a Programmer!!?? No Big Deal!!
If you know what programs and software to use AND how to use them then you will not need to know or have any programming or coding skills at all.
WRONG NOTION #2 – You Need To Hire A Webmaster To Handle All The Technical Stuff
While hiring someone to do the work for you.., will save you time (If You Can Afford It),
if you do not know how to do the work yourself then..
1. The person you hire can easily be robbing you blind AND not doing what needs to be done.
2. You will forever be enslaved to the people you hire and have to pay whatever they demand otherwise your business will stop when they leave.
So What Is The Answer To Managing All The Technical Stuff For Your Online Business?
WebMaster Videos is your Genie In A Bottle, Your Big Red EASY Button…
WebMaster Videos IS YOUR ANSWER!!
WebMaster Videos Are Your GEEK-SPEAK-FREE Video Guides That Will Take You From WebMaster Zero To WebMaster HERO!!
These videos provide you with detailed 'Over-The-Shoulder' style step-by-step tutorials that leave no technical stone unturned.
These videos are ready to brand and edit & I show you how with the included bonus video
Video 10 shows off version 3.9 & the NEW theme screen & customizer with the live widget preview.
Videos 07 and 08 provide a step-by-step walkthrough of the new Page & Post editor for WordPress version 3.9
Preventing a site break-in by a Brute Force attack is one thing but preventing your server from crashing from a
Brute Force attack is an entirely different problem. Not anymore! Video 14 shows you how.
These awesome videos can help you save two items you can NEVER have enough of… TIME & MONEY!
Video 02 Details a much faster method to manually install version 3.9 than described most anywhere else. AND IT's
MORE SECURE!
My Offer: High-Quality Videos
You Won't Hear Any 'UM-BUTS' OR 'BUT-UMS' In These Videos
These videos are created for the novice/newbie who wants to learn the ropes of an online business. The videos are created so they are independent of each other. This means that they do not refer to the other videos in this series and will compliment any related training content you have.
START TODAY!
14 HIGH-QUALITY training videos that walk you through the techie side of managing your own Web Site
HERE IS A LIST OF THE TITLES & VIDEO LENGTHS
1. Instant Creation – Includes organizational tips & best practices for Usernames and passwords.
Running Time:4:30
2. Manual Creation – Includes a more secure and faster installation method than described elsewhere & the 4 things required for proper manual installs.
Running Time:9:35
3. Installation Cleanup – cleanup on aisle 5.., which files you can delete after installation for a more secure and streamlined WordPress site.
Running Time:4:05
4. Basic Security – How to easily remove ID-1 from your database and why you should,
How To Remove All mentions of the WP version from the source code,
How to do a full backup of files & database
(copy & paste code included)
Running Time:10:54
5. Dashboard Tour – A detailed walk-through of the Admin Dashboard of your WordPress site
Running Time:4:15
6. Pages vs Posts – Name three differences between WP Posts and Wp Pages – In this video I show you seven
Running Time:1:30
7. Create Pages – How To Create a WordPress Page & the new Page editor in version 3.9
How to add images to your page
How to set your page for AUTOMATIC future publication
Running Time:6:04
8. Create Posts – How To Create a WordPress Post & the new post editor in version 3.9
How to add an image to a post
How to schedule AUTOMATIC future posts
Running Time:6:43
9. Plugins – The safest place to get FREE WordPress plugins
How to install plugins inside & outside of your WordPress site
How many installed & activated plugins is too many – the answer might surprise you
Running Time:6:57
10.Themes – The NEW theme customizer with live widget preview
The NEW add new theme screen
How to delete installed themes
How to customize installed themes
Running Time:6:09
11.Widgets – How to add, move & remove widgets on your theme
Running Time:3:58
12.Menus – How to add & edit your WordPress navigation menus
Running Time:4:15
13.Basic SEO – Which is the most popular free SEO plugin? I install & activate it here
What is a permalink and how to change it
How to create a fully optimized post – including images
Running Time:7:10
14. Prevent Server Crashing Brute Force Attacks – Preventing a site break-in by a brute force attack is one thing but preventing your server from crashing from a brute force attack is an entirely different problem. Not any more!
How to prevent server crashing brute force attacks with free & easy to use the plugin
Running Time:4:05
ARE YOU…
An Online Trainer Looking For Professional Content For Your Customers?
Creating A Membership Site That Teaches How To Be An Online Business Owner?
A Product Creator Looking For High-Quality Training Videos To Use In Your Next Product?
A Reseller Or An Affiliate Marketer Looking For High-Quality Videos You Can Add To Your Offer?
Simply wanting to learn new skills that will save & earn you money?
Looking For High-Quality Content For Your Websites
If you answered YES to any of these then you should just hit the Add To Cart button and get started – With the money-back guarantee, you have zero to lose.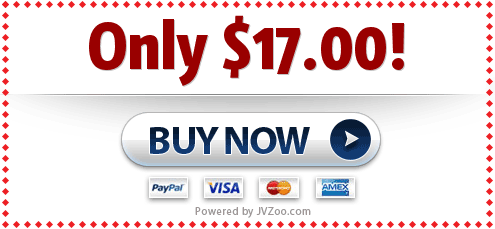 Only logged in customers who have purchased this product may leave a review.